Hawaii Kai Veterinary Clinic is proud to serve Honolulu, HI and surrounding areas. We are dedicated to providing the highest level of veterinary medicine along with friendly, compassionate service.
We believe in treating every patient as if they were our own pet, and giving them the same loving attention and care. We are a group of highly trained, experienced animal lovers who are devoted to giving our patients the best care possible.
DR. JOHN K KAYA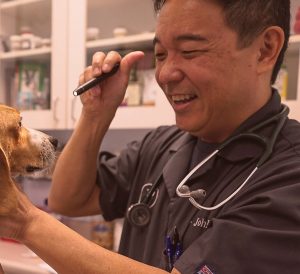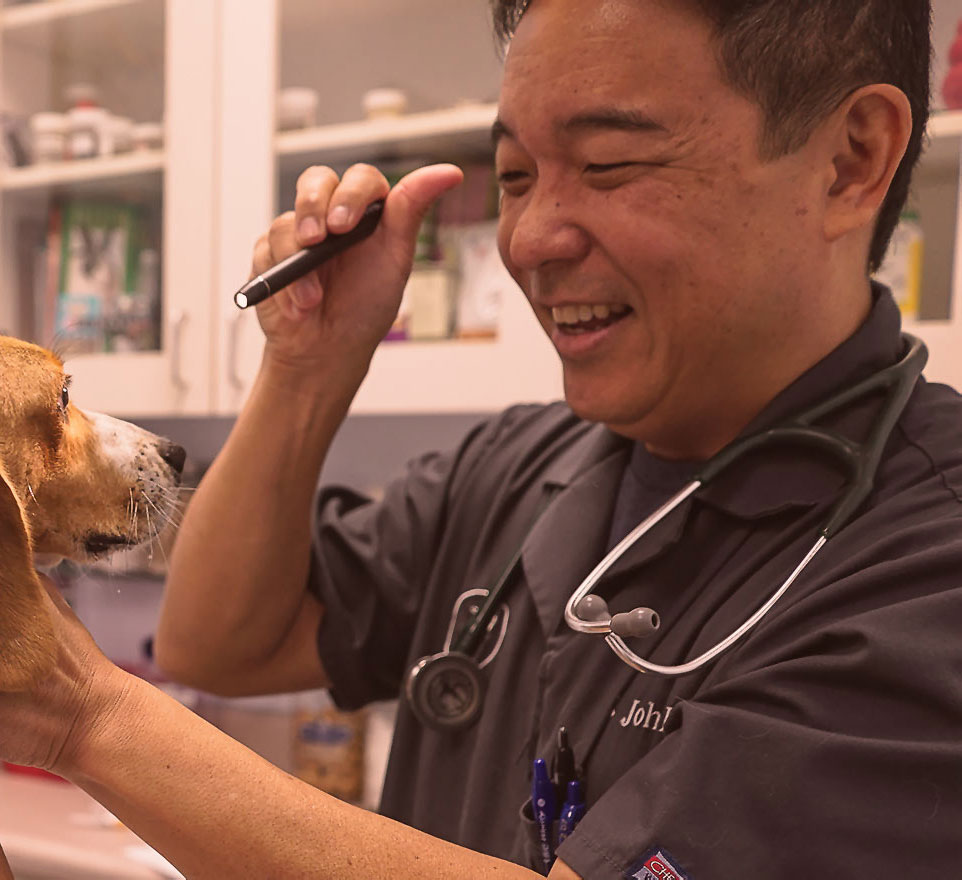 Dr. John Kaya is a graduate of Moanalua High School. He received his Doctor of Veterinary Medicine degree from the University of Minnesota College of Veterinary Medicine in 1999 and also graduated from the University of Hawaii with a Bachelor of Education in 1989. Besides working in the hospital, Dr. Kaya goes to schools educating children on proper pet care. He can also be seen on the KHON morning news with his patients, sharing health concerns with viewers.
During Veterinary school, Dr. Kaya did an externship at the San Diego Zoo fostering his interest in exotic animal medicine. He currently treats dogs, cats, rabbits, chinchillas, guinea pigs, rats, mice, Jackson chameleons, turtles, and birds. On occasion, he has even seen goats, penguins, and flamingos.
Dr. Kaya is a member of the American Veterinary Medical Association, Hawaii Veterinary Medical Association, Association of Reptilian and Amphibian Veterinarians, and the Association of Exotic Mammal Veterinarians. He is also the Chairperson of the Board of Veterinary Medical Examiners for the state of Hawaii.
Dr. Kaya enjoys basketball, skin diving, writing articles for Midweek, and singing karaoke with his friends and family. He is married to his wife Jan and has two cute and crazy children Jada and Jake. His immediate family includes two dogs, Hunter and Kuromi, a cat, Pebbles, a leopard tortoise, Cheetah, and a handful of box turtles that roam the yard.
---
DR. ANN M. SAKAMOTO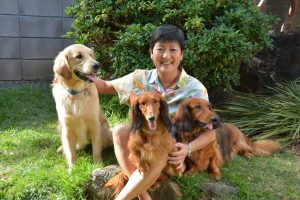 Dr. Ann Sakamoto is a graduate of Punahou School. She obtained her Bachelors Degree in Zoology from the University of Hawaii and her Doctor of Veterinary Medicine degree from the University of Minnesota. At the University of Minnesota, she received the Caleb Dorr Award, the Class of 1960 Memorial Scholarship and the Dr. Winton G. Evans Scholarship Award for her academic achievement. She also received the Rupert memorial Scholarship for her special sensitivity to the care of older dogs.
Dr. Sakamoto is a General Practitioner and has practiced in Kaneohe for the past 14 years. Prior to that, she practiced veterinary medicine for a year in Honolulu and was a zoo animal keeper at the Honolulu Zoo for eight years.
Dr. Sakamoto is currently a member of the American Veterinary Medical Association. Her past times include fishing and spending time with her four-legged kids.
---
DR. ALLISON P. ONG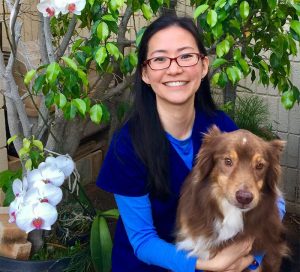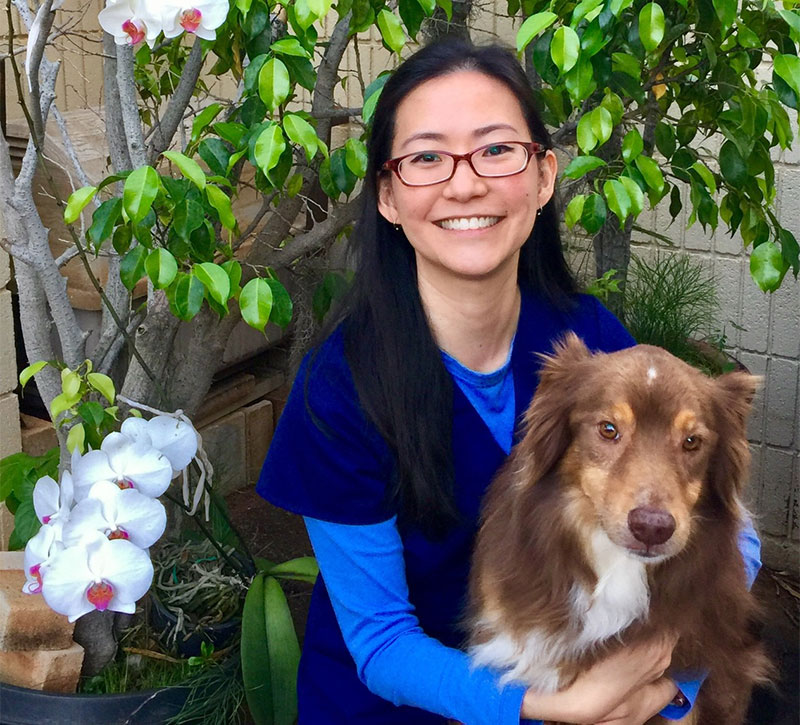 Dr. Allison Ong recently joined our team September 2016. She was previously working at VCA University.
Full biography coming soon!
---
DR LEIANNE LEE LOY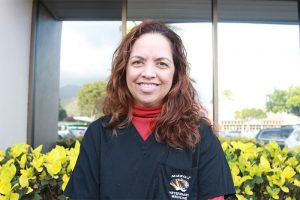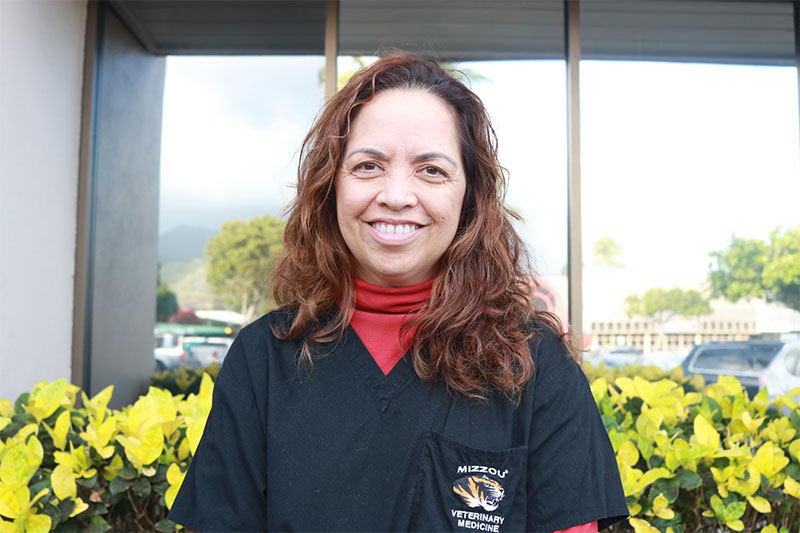 We're excited to announce Dr. Leianne Lee Loy has joined the team April 1st, 2017! She is coming to us from VCA University.
Full biography coming soon!
---
Dr. David Gans
Dr. David Gans is a Punahou graduate (like Dr. Ann Sakamoto!). He attained his Bachelor of Science in Biology, with a minor in Biomedical Science at Colorado State University. David continued his education at CSU and received his Doctorate in Veterinary Medicine in 2018. David joined HKVC in 2018 and we are thrilled to have him on our team!
---
Dr. Eric Ako
Dr. Eric Ako is the newest addition to our Hawaii Kai Vet Clinic family. He was the previous owner at The Pet Doctor and treats a variety of animal species including dogs, cats, birds, guinea pigs, and rabbits. Dr. Ako attended the University of Hawaii in Manoa where he received his bachelor's degree in Animal Science before going on to vet school at Purdue University. Dr. Ako worked at several vet practices as an associate veterinarian before opening and founding The Pet Doctor where he remained for over 16 years.
Dr. Ako is very established in the veterinary community and has had many affiliations throughout his career with notable veterinary societies and foundations such as The Honolulu Zoological Society and The Honolulu Veterinary Society. He is currently the vice president of the Hawaii Veterinary Medical Association and is the vice chair of the board of directors at the Hawaiian Humane Society. He was also a founding father of the Windward Community College Veterinary Technician program, in which a number of technicians have graduated from.
Dr. Ako joined our team on February 1, 2019 and has been a valued team member since.
To schedule an appointment with him or any one of our fabulous veterinarians, please inquire at the front desk.